Saturday, 23 February 2008
I finally bought a new guitar. It cost me 5 grand with the cover. It's black and looks awesome.
Posted by

Rohit
at 16:58
2 comments

Links to this post
Wednesday, 20 February 2008
Posted by

Rohit
at 21:28
0 comments

Links to this post
In what looks like a desperate attempt to market their products, Microsoft has turned to targeting kids.
The first product is Windows Home Server. There is a whole
illustrated story book
as to why you should buy it. Why? Because when a mommy and a daddy love each other very much, the daddy wants to give the mommy a special gift. When I first saw it I was skeptical and thought this was another jobless guy on the internet pissing over Microsoft. But guess what? The site is linked from the
Windows Home Server site itself
(click on the pondering guy).
The second one is .. well.. most of everything which Microsoft has. They have turned their products into limited edition action figures. And they call the "evil fighting" group "
Source Fource
". There is a complete
bio page
for each one of them.
The Windows Vista action figure's ("Vista Sensei" or "Visual Teacher") bio is full of false self praise, except this:
"He is already beginning to gain such world fame at his young age that folks are writing stories about him."
I find both the above lame. But it is the kind of lame which you want your friends to see. So it does serve the purpose of getting people to know about the product, though maybe not in the correct way.
Posted by

Rohit
at 17:29
1 comments

Links to this post
Wednesday, 13 February 2008
Posted by

Rohit
at 21:22
0 comments

Links to this post
So what have I been doing these days (other than not blogging)?
1. Visiting other
countries
.
2. Reading up
some other
web comics
, other than just PA, PVP and Dilbert.
3. Reading books by Desmond Morris and Richard Dawkins. Specifically: The Naked Ape, Manwatching (yes, to the naked eye these books may seem gay but they are quite the contrary), The Selfish Gene and The Blind Watchmaker. All of them are good and highly recommended (unless you are a religious orthodox).
4. Starting to learn the guitar. I have a borrowed guitar on which I can play: "Happy birthday to you", "Twinkle twinkle ..", "Tujhe dekha to ye jaana sanam (intro)", "Sweet child of mine.." (ridiculously slow and out of tune mostly). I quite enjoy it.
5. Watching highly addictive and recommended television series like: House, How I Met Your Mother and Prison Break. Of course,I don't watch it on the idiot box, I have a
brand new wide screen
just for this.
6.
Playing
frets on fire
.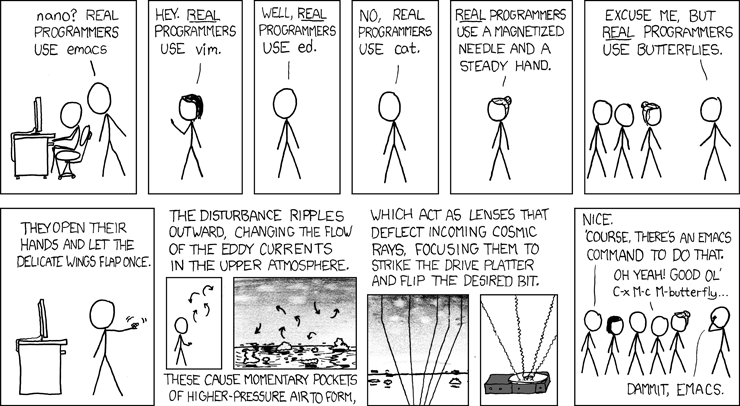 Posted by

Rohit
at 20:18
0 comments

Links to this post